I hesitate to call this my "collection" as I'm not a collector, and only a handful of these guitars could be considered as such. I'd prefer to call them "tools of the trade" or "workingman's guitars." All of the questions about the guitars I play will now be answered! 😁
Schecter KR-24-HSH
Japan-only Schecter upgraded with a Vega-Trem VT-1 in black.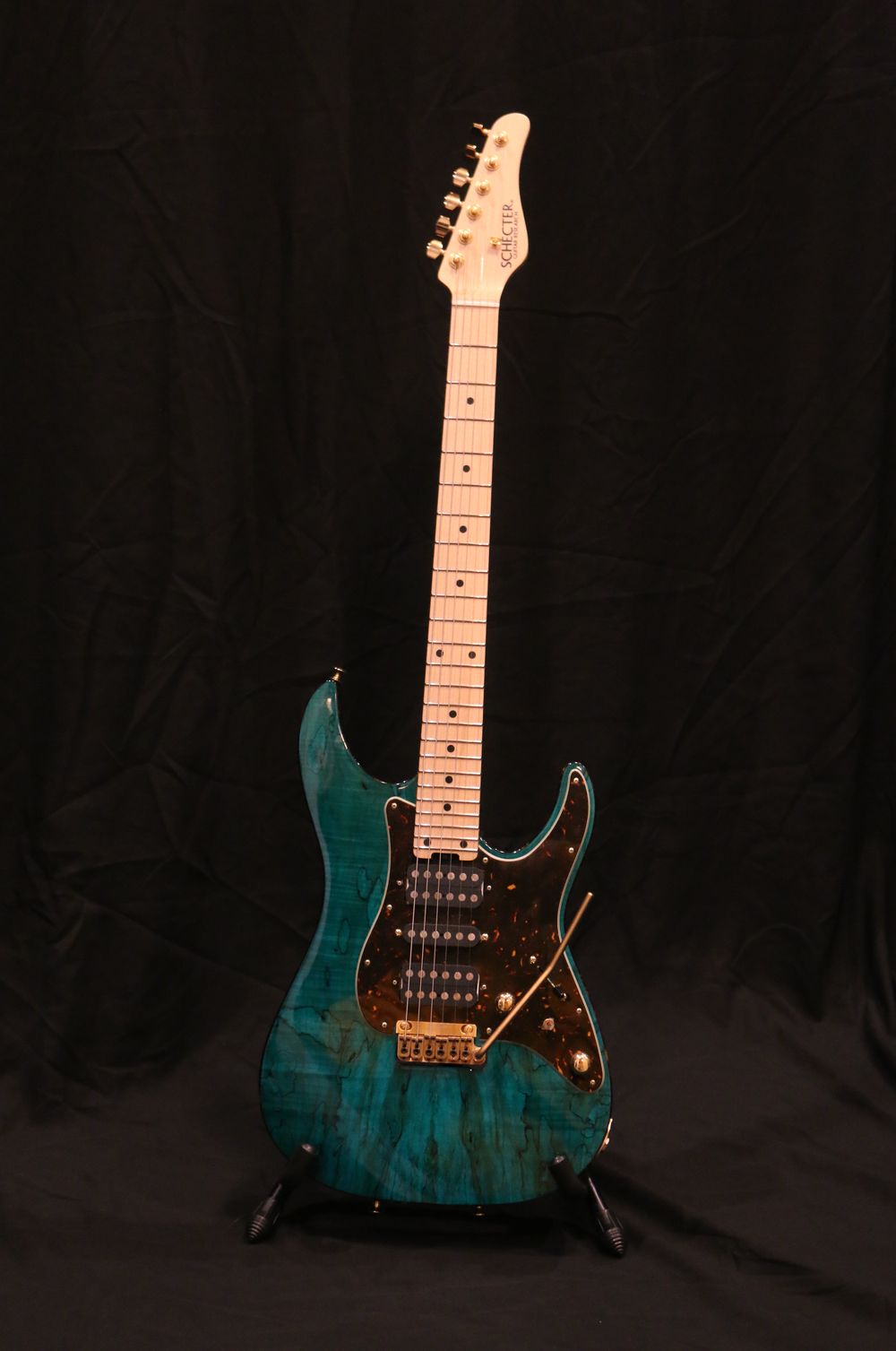 Schecter SD-2-24-AS
Schecter Japan-only upgraded with a Vegatrem VT1 in Gold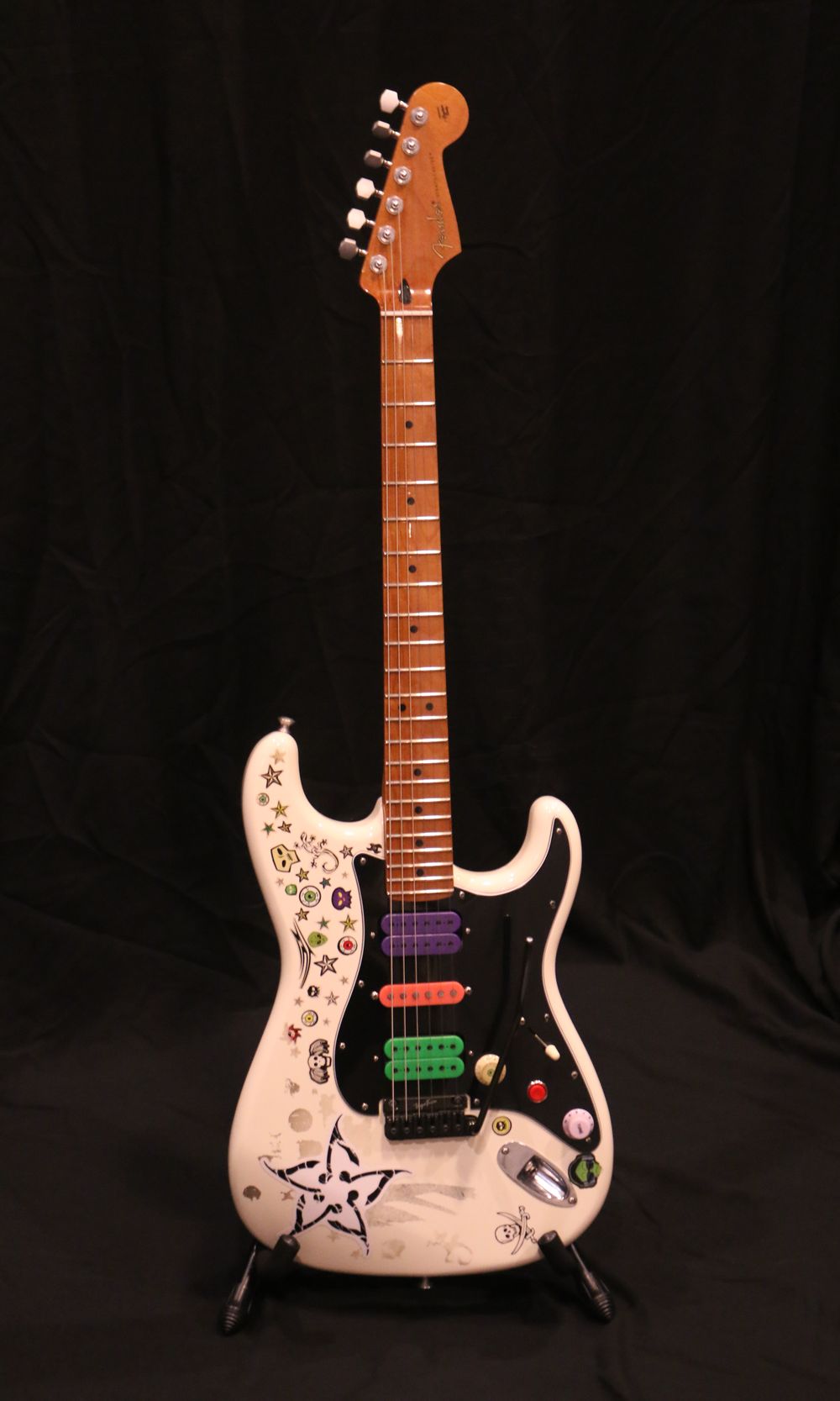 '68 Reissue Fender Stratocaster
This started out as a 1968 Reissue Fender Strat, made in Japan, with three single coil pickups and a large 60's headstock- very Hendrix. I first modded it with Fender Lace Sensors. Then I upgraded to Sperzel locking tuners, a Wilkinson bridge, Duncan JB in the bridge and a Jazz in the neck.... It's current state has DiMarzio Evolutions, a Vega-Trem VT1, a kill switch, and a roasted maple Fender neck.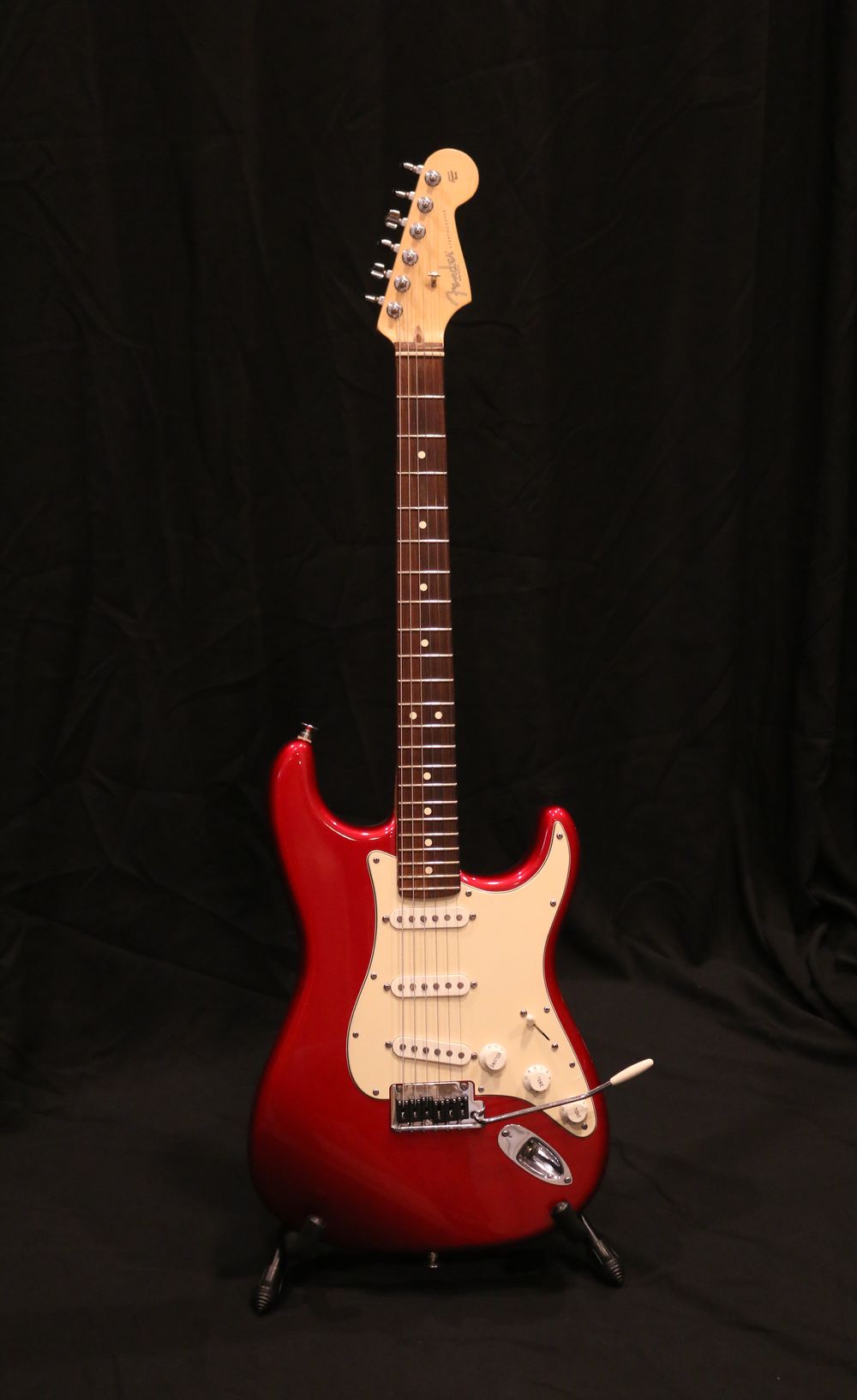 Fender American Standard Stratocaster
Mostly stock, mid-2000's Fender American Standard Stratocaster. The only mod on this guitar is the Graph Tech String Saver saddles I installed because I kept breaking strings.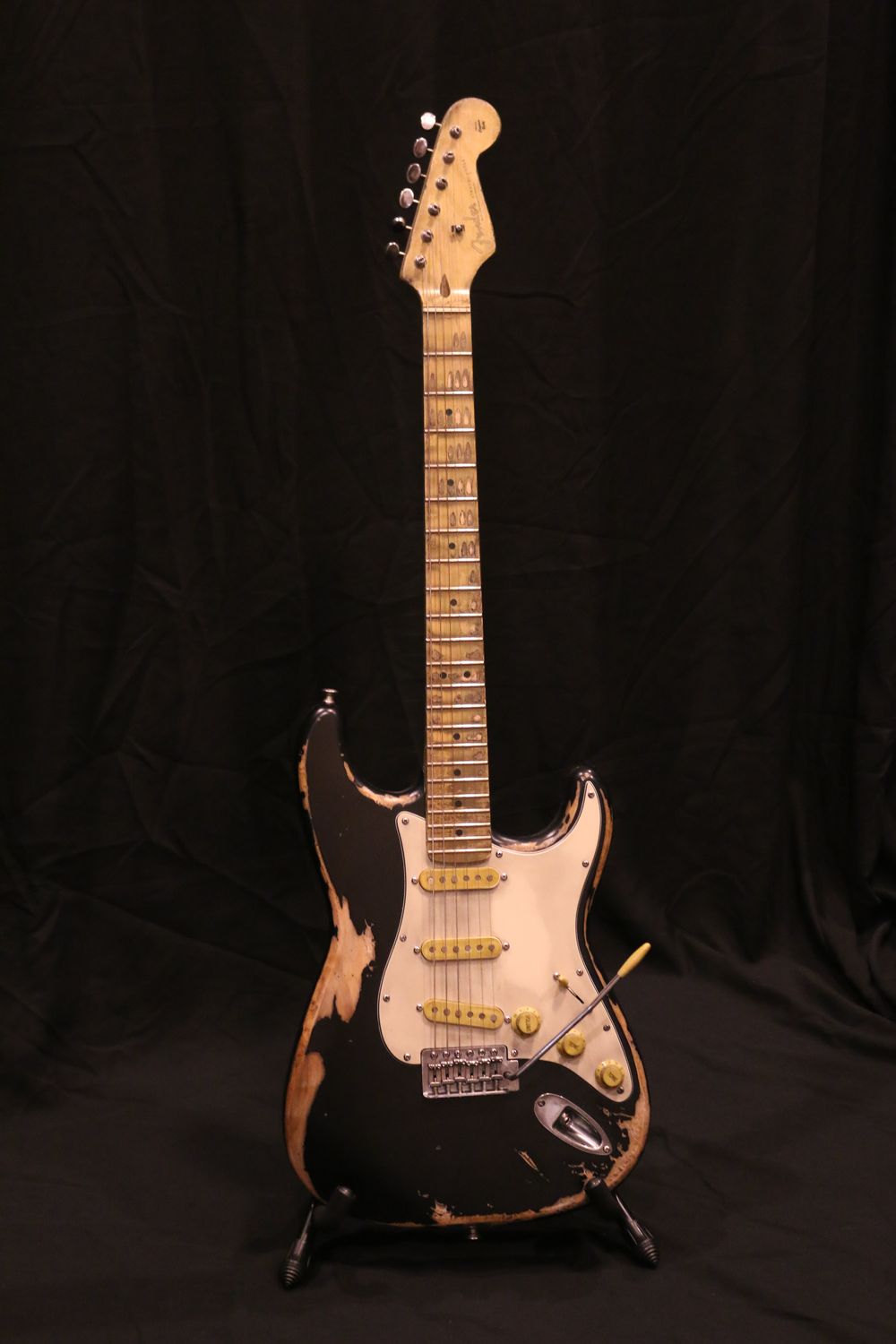 Custom built Stratocaster
This guitar was put together by some guy on eBay. It's not a real Fender neck or body, but I sent him a loaded pickguard with Fender Vintage Noisless pickups and he used that in the build.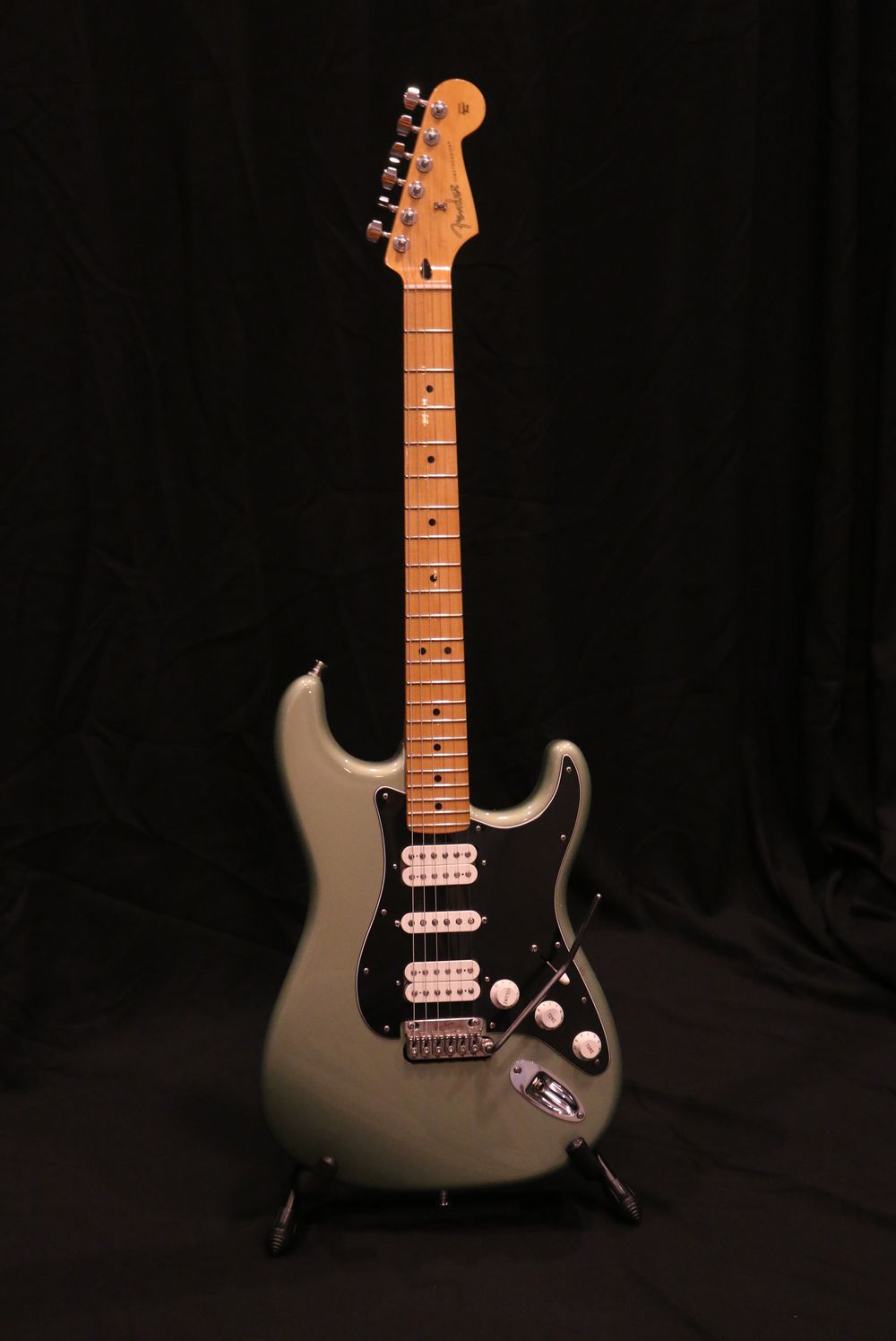 Fender Player Stratocaster "Sarge"
Nicknamed "Sarge" by one of my Facebook fans, (Shuoutout to Jeremy!) it's the first guitar that I upgraded with a VegaTrem VT1 and locking tuners. Stock pickups.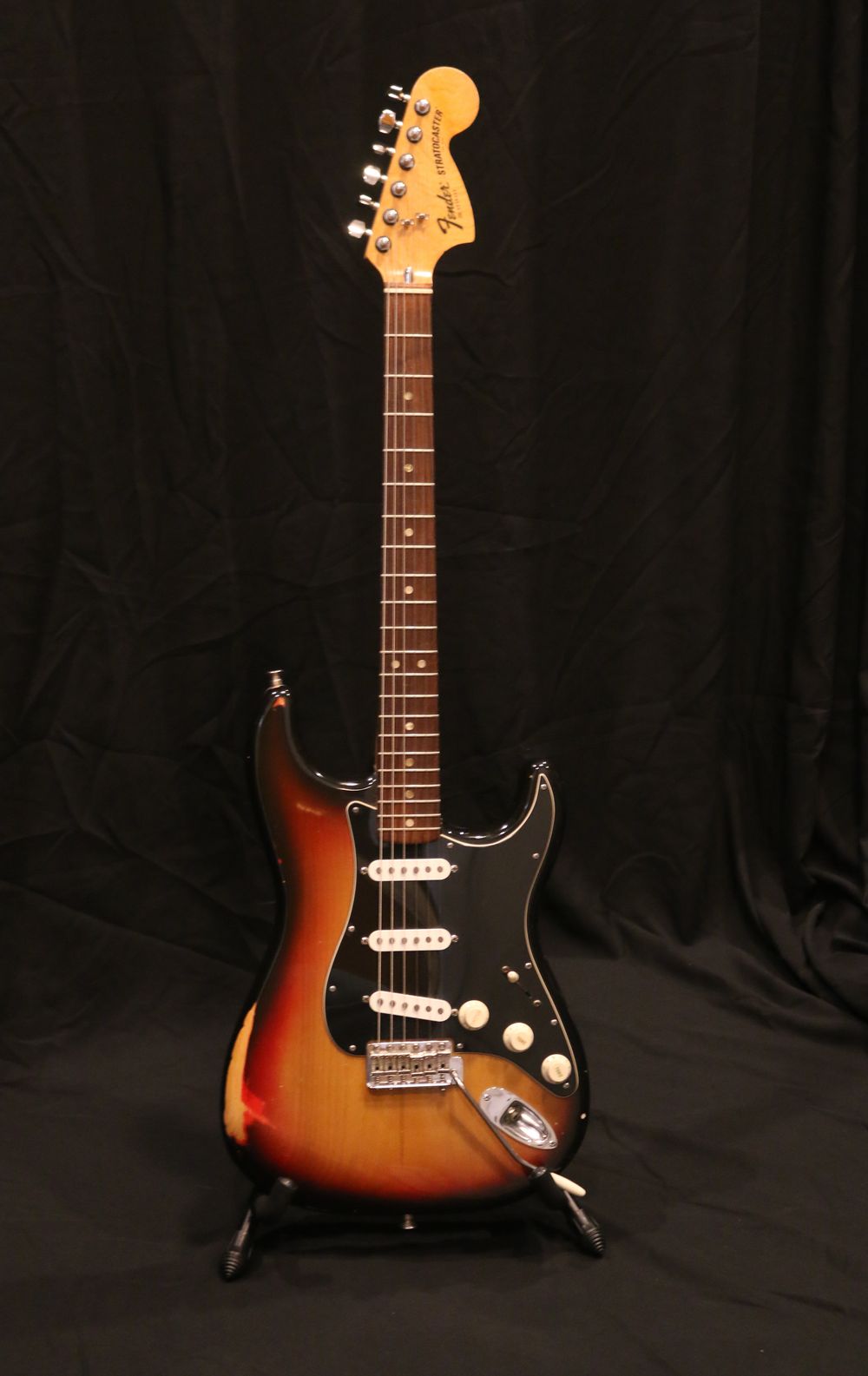 Fender 1977 Stratocaster
Original 1977 Stratocaster that it's previous owner modded with Texas Special pickups.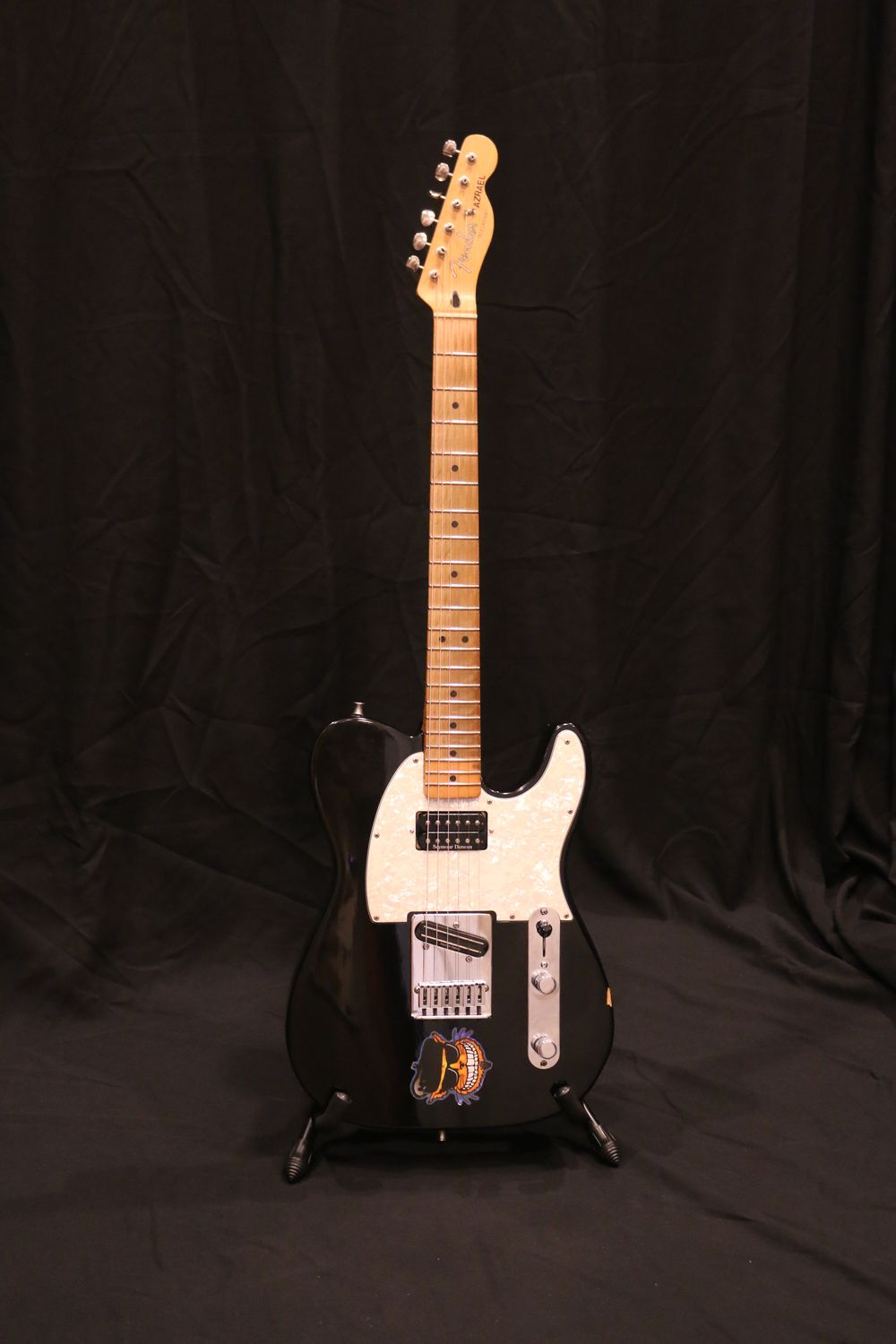 1995 Fender Fat Telecaster
This guitar was my "Number One" when I first got it around '99 on eBay. My first Tele ever was a blue one of the same model, and I loved it so much that I got a second one in black. I wanted one with a humbucker in the neck because I was obsessed with Mike Stern at the time, so I put a Seymour Duncan HotRails in the bridge of both guitars, but upgraded the neck pickup of this one with a Seymour Duncan Jazz as well. I decided to sell the blue one but this one became my main guitar for about the next 10 years. And so began my love of Telecasters.